Packing and Moving Supplies
Many steps go into planning and executing the move to self storage or into your next home. Having the right packing and moving supplies helps you have a smooth experience and keeps your belongings in great condition. Each of our local Security Public Storage locations offers a wide array of packing and moving supplies for sale to assist in your next move, whether you plan on moving into one of our storage units or simply need cardboard boxes, bubble wrap, furniture covers or packing tape for your next personal or business move. Additionally, SPS locations that are also U-Haul neighborhood dealers offer a certainion of U-Haul moving supplies.
We have boxes of every size, ranging from very small to largeboxes to accommodate every item you need to pack. At SPS, Our Managers Make the DifferenceTM, and they can assist you in finding the right packing supplies to meet your specific needs.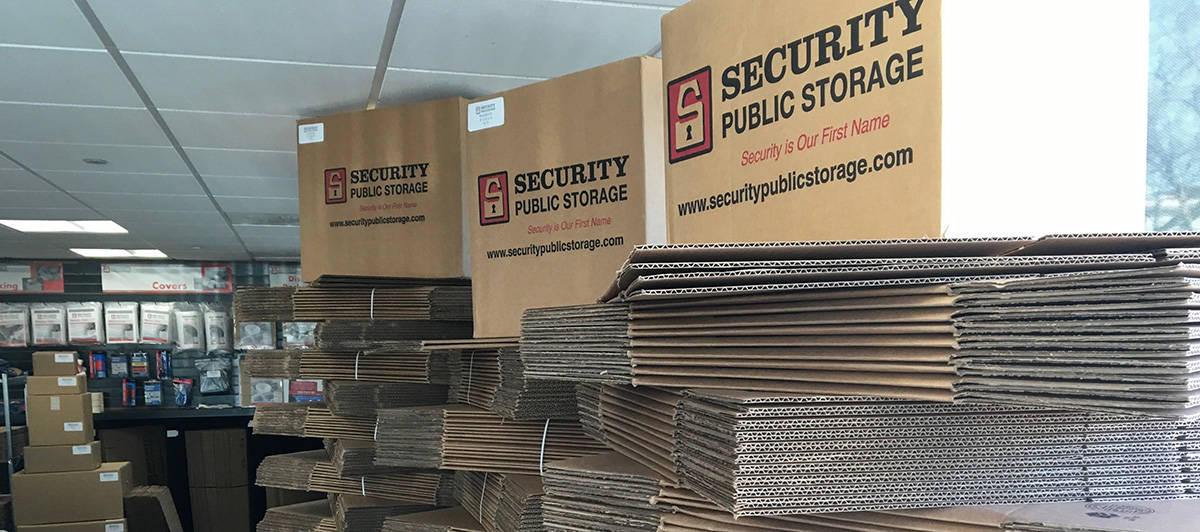 Storage Unit Locks, Boxes and Packing Supplies
All SPS locations offer a certainion of storage unit locks, boxes and packing supplies for sale. We make it easy to take care of all of your self-storage, packing and moving errands in one convenient location. Stop by to reserve your unit, buy packing and moving supplies and, depending on the location, reserve a moving truck rental. Our inventory of supplies includes:
Find an SPS Location
Find packing supplies near you at all SPS storage locations throughout the West Coast and Greater Washington DC metro area. Visit our self storage locations page to find the SPS location nearest you. Many of our self storage locations also offer U-Haul moving supplies. Our professional, knowledgeable managers can assist you in picking out the best supplies for your specific needs.
Secure Your Unit Today
Looking for a storage unit near you?
See which storage units and special discounts are available.