Security Public Storage offers versatile car storage with the convenience of extended access hours and state-of-the-art security. Our professional on-site managers can assist you in choosing the right size and type of storage unit for your specific vehicle — from classic cars to motorcycles to company cars and everything in between. Whether you require indoor or outdoor vehicle parking, you can trust SPS for your car storage needs.
Types of Vehicle Storage Units
SPS offers multiple types of vehicle storage units and parking spaces at certain locations across the country. Many of our facilities include drive-up storage units that are perfect for car storage, while others have outdoor and covered parking options.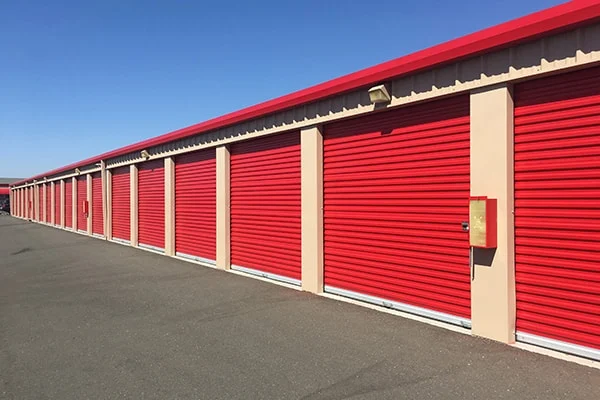 Car Storage Units
Renters looking for car storage units benefit from an enclosed space or a garage-like storage space. These spaces offer the most protection from the elements and can accommodate vehicles of many sizes. Use this type of storage to park cars, motorcycles, small RVs, small boats, snowmobiles and more. Many SPS facilities include storage units sized for cars, which means you'll be able to find the ideal indoor storage solution for your vehicle.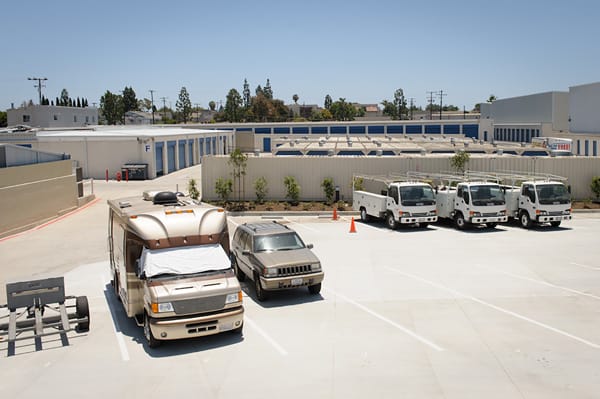 Covered and Outdoor Vehicle Parking Spaces
Certain SPS locations include covered and open outdoor car parking spaces that can fit vehicles too large to fit inside of an enclosed storage unit. We often recommend this type of storage for RVs, campers, trailers, large boats and commercial vans and trucks. Covered parking spaces provide a protective roof, which offers shelter from the sun, rain, snow and outdoor elements. These units fall in between indoor and outdoor vehicle parking spaces. Many renters choose this type of space for RV and boat storage. Outdoor parking spaces aren't covered, but may be the most affordable vehicle parking option.
Benefits of Car Storage Units and Parking Spaces at SPS
SPS facilities in California and across the country offer many benefits for car parking. If you are considering car storage, we encourage you to ask these questions before choosing a facility,  and we think that you will choose to rent with us.
Find an SPS Location
SPS makes it easy to find car storage near you. Many of our storage locations include drive-up units that are the best car, truck, motorcycle, boat and small RV parking you can find. We have RV and boat parking at specific locations, as well as tradition and climate-controlled indoor storage units.
SPS Locations with Parking and Car Storage
Security Public Storage – Brea, CA
Security Public Storage – City of Industry, CA
Security Public Storage – Fairfield, CA
Security Public Storage – Gaithersburg, MD
Security Public Storage – Glendora, CA
Security Public Storage – Huntington Beach, CA
Security Public Storage – Modesto, CA on McHenry Ave.
Security Public Storage – Riverbank, CA
Security Public Storage – Roseville, CA on Galleria Blvd.
Security Public Storage – Sacramento, CA on Fruitridge Rd.
Security Public Storage – Salinas, CA
Security Public Storage – Sparks, NV
Secure Your Unit Today
Looking for a storage unit near you?
See which storage units and special discounts are available.