Amazon Inventory Storage Unit
How can self storage help Amazon sellers? Security Public Storage provides cost-effective, flexible terms, and stress-free business storage solutions for your Amazon inventory stock. Rent online today!
We're family-owned and operated, which gives us special insight into the needs of local businesses and entrepreneurs. We pride ourselves on offering the highest quality self storage in the industry, backed by our 5-star customer service, easy access, extended gate hours and honest pricing. Our facilities have been equipped with the amenities and features necessary to keep your business operating with all the space you need.
What Your Amazon Business Receives With Security Public Storage
Many entrepreneurs and business owners benefit from renting commercial storage units. Self storage offers lower price point storage solutions than traditional warehouse rentals and helps you maximize your home or office space. Along with cost savings, SPS self-storage options allow Amazon sellers to be at ease, especially when it comes to managing inventory of multiple products.
Cost Efficient
Running an Amazon fulfillment business out of our storage units is perfect for seasonal sellers, as well as year-long sellers. Unlike traditional warehousing that requires long-term leases or contracts with hidden fees, SPS offers month-to-month leases, allowing for the utmost flexibility for managing small or large amounts of inventory.
Storage Units of All Types
We value the quality of your inventory as we value our own. From important documents to perishable products, SPS provides warehouse storage and large storage units of all types including climate-controlled options to ensure your inventory is ready whenever your customers are ready to make that purchase.
Upgrade at Your Convenience
With Amazon's warehouse restrictions throughout the busy holiday season, it can be frustrating to find the necessary space to store your products, especially for Amazon Fulfillment by Merchant sellers. At SPS, if you find that you will require a smaller or larger storage unit throughout your business operations, you can choose to upgrade or downgrade at any time.
Quality Management Service
Managing inventory is extremely important to any business, including ours. SPS prides on providing the best storage management service for our Amazon sellers. Some amenities we provide for Amazon sellers include: 24/7 state-of-the-art digital surveillance, individual alarms installed on every unit, and routine maintenance on all storage units to ensure that our storage units are pest and leak free ready for all your business needs.
Why Self storage is Important to Amazon Sellers
As Amazon increasingly receives more inventory from thousands of sellers, it can be difficult to store larger volumes of inventory with Amazon's new warehousing restrictions. As an Amazon Fulfillment by Merchant seller, it is even more difficult to manage your inventory due to having to self-fulfill hundreds of orders a day. With SPS self storage, Amazon sellers are able to easily manage their inventory from one to hundreds of different products, without having to store inventory in expensive traditional warehouses or within home and office space.
Scalability
Scaling an Amazon business is a critical part towards building a successful brand and can be extremely difficult without proper inventory management. Self-storage units provide the necessary organization for sellers to scale their Amazon businesses, without having to mange inventory from home or office space. With multiple storage units, you can successfully manage your Amazon business from important documents to inventory management of products into different categories.
Multi-Use Storage Units
Self-storage units have always been built in mind for Amazon sellers. With options ranging from conventional storage options to climate-controlled units, self-storage provides Amazon sellers the flexibility to store different products. With this flexibility, self-storage units ensure that your products are in excellent quality from the moment you receive the product to when you ship your product to customers.
24 hour Accessibility*
Traditional warehouses are known to be open for certain hours or a few days throughout the week. Unlike many self-storage options, SPS provides Amazon sellers with 24 hour access* to storage units and inventory, 7 days a week. Conduct business whenever you want. With 24 hour access*, self-storage units allow you to manage inventory stock at your own convenience.
*24 hour access requires a pre-approval background check
What Amazon Sellers Should Look For When Searching For Storage
Self-storage units have increasingly been popular options for Amazon sellers who are looking to store their own inventory. Although there are a variety of self-storage units offering $1 first month storage deals, there are many factors that sellers should be aware of when searching for proper storage to fulfill their needs: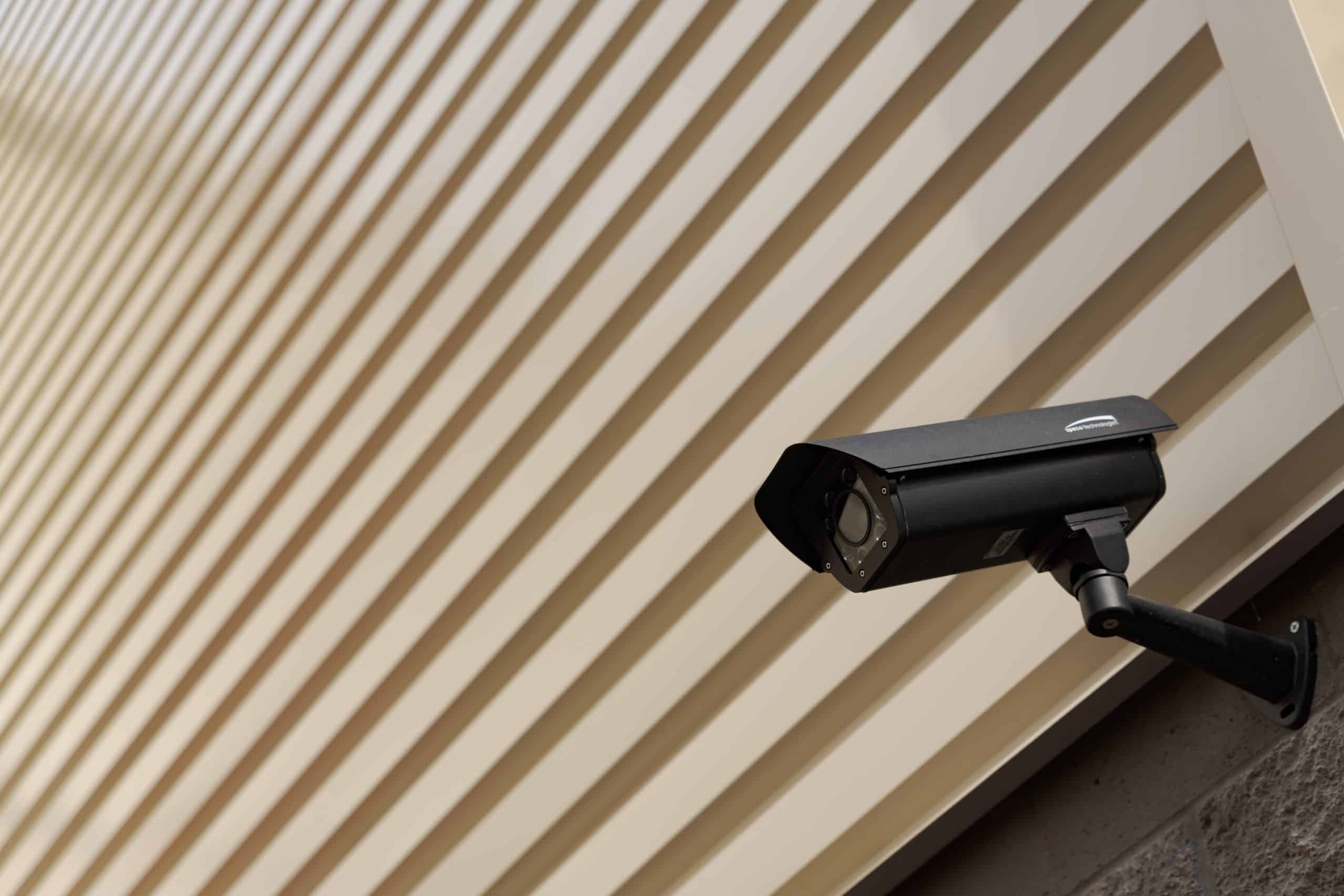 High Definition Surveillance — Having high definition surveillance is important to ensure that all inventory is protected. While having inventory in a home is not the most ideal solution to managing inventory, having high quality security within a storage unit is just as crucial for any Amazon business. In the end, the last thing an online business needs to worry about is stolen or damaged products.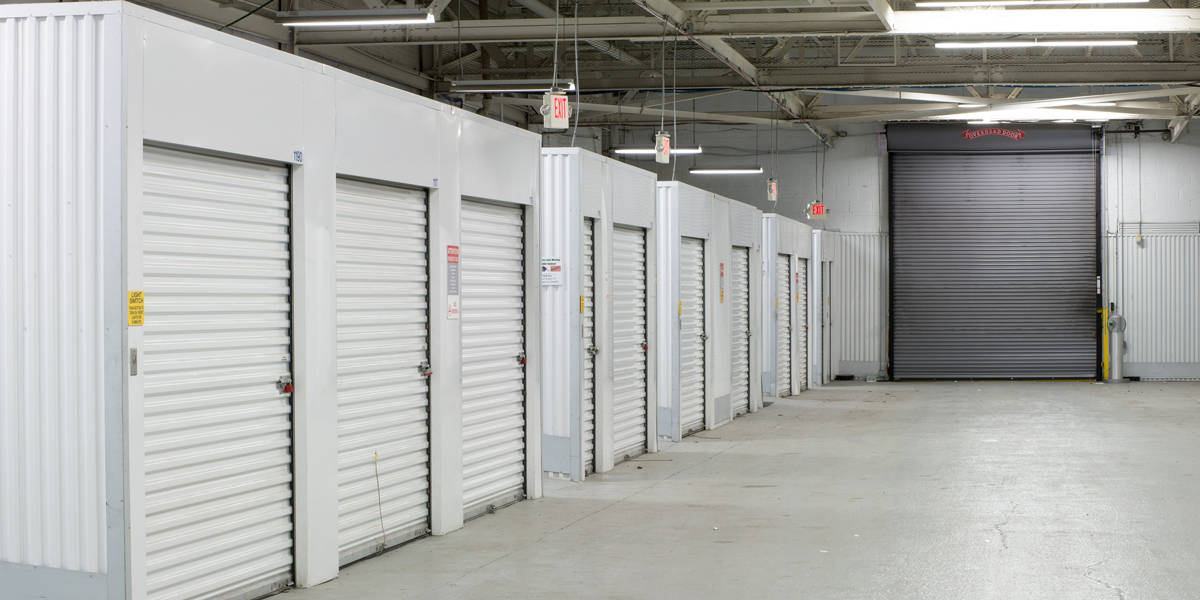 Accessibility of Storage Units — The ability to access inventory at all times throughout the day for any Amazon business demonstrates great customer service. Amazon sellers should look for storage options with 24 hour access all year round. With 24 hour access, sellers will be able to address any customer concerns including returns and reshipment issues regarding their products throughout any time of the day.
Payment and Storage Flexibility Options — The flexibility to choose the size, type, and lease term for storage options is important for any Amazon seller looking to potentially scale their business. When looking for storage options, it is best to look for storage options that provide a variety of storage types from conventional storage to climate-controlled storage units. With many self-storage units providing different lease terms, it is best to look for month-to-month leases, which provide even greater flexibility for upgrading or downgrading depending on you Amazon inventory.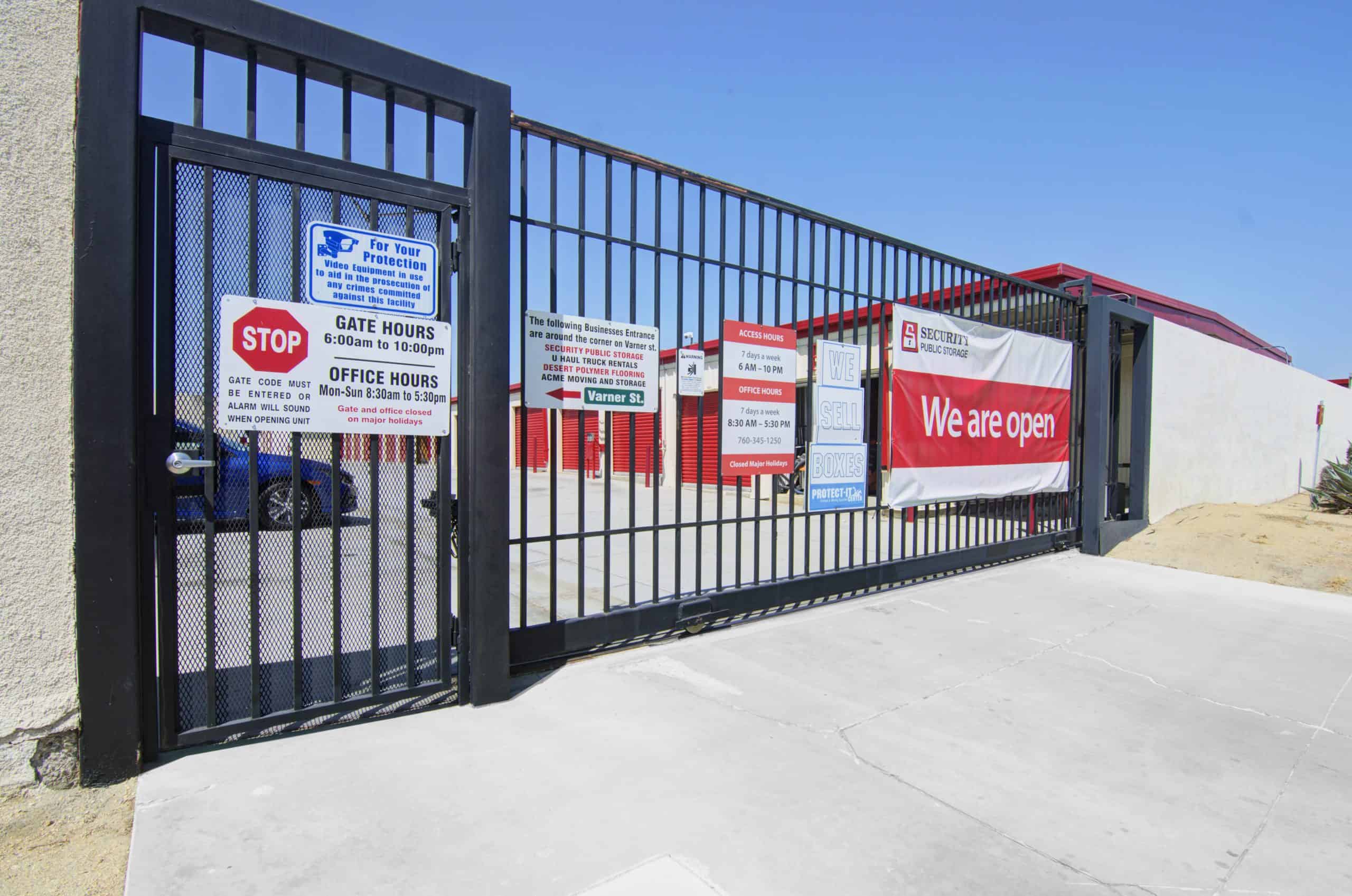 It's Best to Avoid $1 First Month Deals — If $1 storage sounds too good to be true, then it most likely is too good to be true. Although $1 storage deals seem like a cost efficient method to store Amazon inventory, there are many hidden fees such as deposits, administrative, and move-in fees associated with the storage unit. Some additional things to keep in mind that these storage unit deals are lacking include: built-in security systems, included tenant insurance, and routine management and maintenance on storage facilities to ensure that all storage units are pest and leak free.
Find an SPS Location
Are you ready to rent business storage? Find an SPS self-storage facility near you.
Do you need more time to decide? Read the Top 10 Questions To Ask Before Renting A Storage Unit.
Secure Your Unit Today
Looking for a storage unit near you?
See which storage units and special discounts are available.