Thrill-seekers and adventurers of all kinds face a similar challenge — where can you find boat and RV storage with honest pricing and state-of-the-art security? Many Security Public Storage locations across the country include boat and RV storage solutions to make parking your adventure vehicles convenient and worry-free. At SPS, we take pride in offering storage units and parking spaces for your RVs, campers, motorhomes, trailers, boats, jet skis and more. You can expect 5-star customer service, well-maintained facilities, state-of-the-art security and easy access with extended gate hours. Our model of honest pricing ensures you won't ever pay more than you need to protect your investment.
Protect Your Boats, RVs and Trailers
Boats, RVs and vehicles being stored at SPS must be insured and registered to the contract holder. It needs to be able to come in under its own power. RV and boat storage works great for household storage and business storage. Consider storing your fleet of construction equipment, trailers and commercial vehicles at SPS. We have self-storage options available to accommodate the following types of recreational vehicles: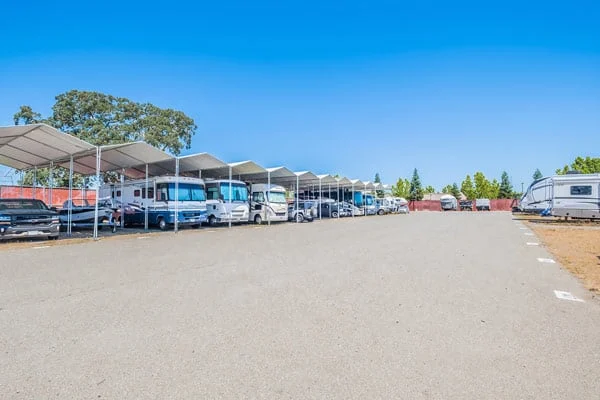 RVs, Campers and Motorhomes —For RVs, fifth-wheel and other campers and motorhomes, we recommend outdoor parking spaces that make it easy to maneuver full-sized and oversized vehicles. Many of our outdoor and covered RV storage parking spaces measure up to 40 feet long to accommodate RVs of virtually any size.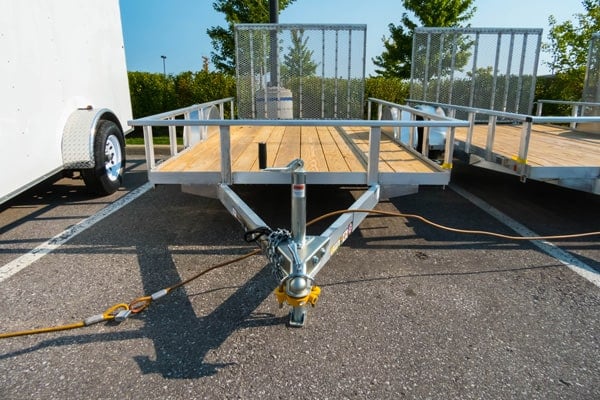 Trailers —Toy haulers and other small and mid-sized trailers all take up space that you may not have at home. Renting RV storage for your trailers gives you back space at home, and with extended access hours you can hook up your trailer with ease. We have a variety of storage units and parking spaces to meet your trailer storage needs.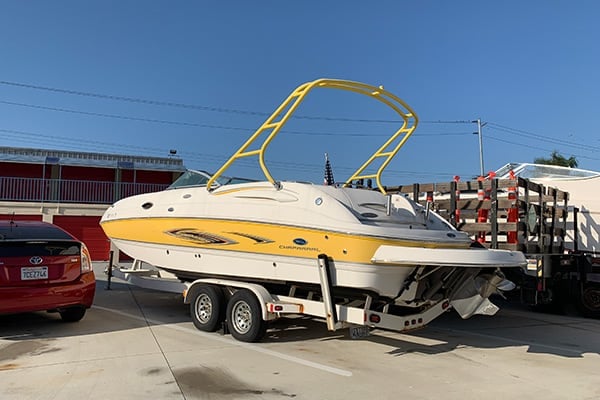 Large Boats —Winterizing your large boats and renting covered outdoor parking spaces can help protect your watercraft during the offseason. For larger boats, the size and height of a storage unit must be considered. Outdoor parking may be the best solution, but if you contact a knowledgeable manager at the SPS location nearest you, they can help you determine the best fit for your large boats.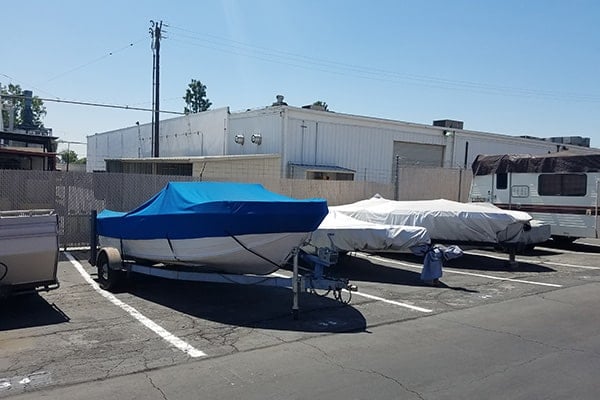 Small Boats —Many smaller boats fit inside a standard storage unit and we also offer outdoor parking spaces and covered options. Smaller boats include fishing boats, small pontoon boats, speed boats, ski and wakeboard boats. Indoor storage units may be a great option during the offseason, depending on the size of the boat, and the height if it's trailered.
Jet Skis — Storing your jet skis on a trailer in a storage unit or covered boat parking space keeps your toys out of the elements and ready for the water whenever you need them. Select locations have ground-level units that allow you to easily back your trailer in, unhitch and be on your way.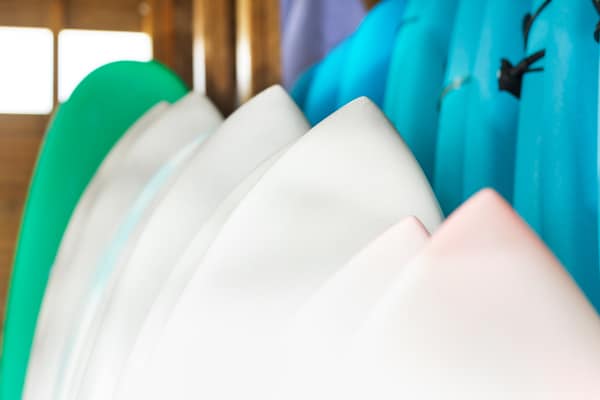 Paddleboards, Surf Boards, Canoes —These types of smaller personal watercrafts can still take up a lot of space at home, especially if you participate in a variety of water sports. If your whole family has boards it can lead to clutter in your garage. Drop off your boards, canoes and kayaks at an SPS storage unit, and easily pick them up when the water beckons.
Benefits of RV Storage and Boat Storage
RV and boat storage at Security Public Storage helps solve a variety of problems when it comes to parking your adventure vehicles. Parking an RV or boat in front of your home poses challenges, because many HOAs regulate the appearance of neighborhoods, and some prevent RVs from parking on the street or driveway. Some cities even regulate the amount of time an RV or boat may be parked in front of your home for loading and unloading. SPS storage and RV and boat parking spaces provide addition benefits beyond solving your parking problems. The advantages of RV and boat storage at SPS include:
●      Lower-Cost Alternative to Marina Storage —Dry-dock boat storage on a trailer at an SPS facility may be less expensive than marina storage.
●      Easy Access and Extended Gate Hours —With most locations open from 6am to 10pm, 7 days a week, you can hit the open road, or open waters, any time that works with your schedule. Last minute trip to the lake? No problem when you store at SPS.
●      State-of-the-Art Security —At SPS, we care about security, which is why we have an abundance of cameras and lighting, HD video monitors and vigilant managers who actively monitor our security systems. Most of our locations include individual security alarms on every unit.
●      Super-Clean, Well-Maintained Facilities —Our storage facilities are rigorously protected against moisture and pests. We also clean them scrupulously and maintain them at the highest standard to help protect your RV or boat and to provide you with a pleasant experience when visiting our facilities.
Indoor, Outdoor and Covered Storage
SPS offers multiple options, which vary by location, to help protect your boats, RVs and trailers. From indoor, traditional and climate-controlled storage units to large outdoor parking spaces, you'll find the ideal boat and RV storage option at SPS.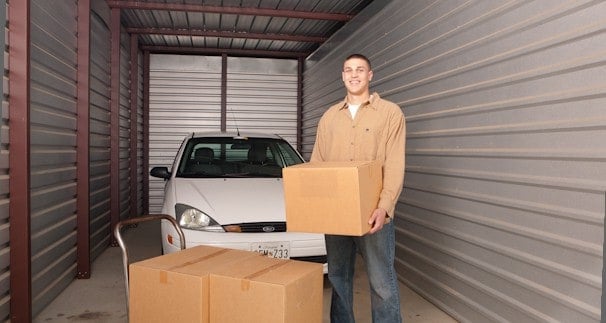 Indoor Storage —Due to size limitations, we recommend indoor storage units for small RVs, trailers, small boats and personal watercrafts. Indoor units offer the most protection. Drive-up units function similar to a garage, allowing you to back your RV in or your boat on a trailer. This option may be the best option for smaller boats and personal watercrafts like jet skis, canoes, kayaks and boards.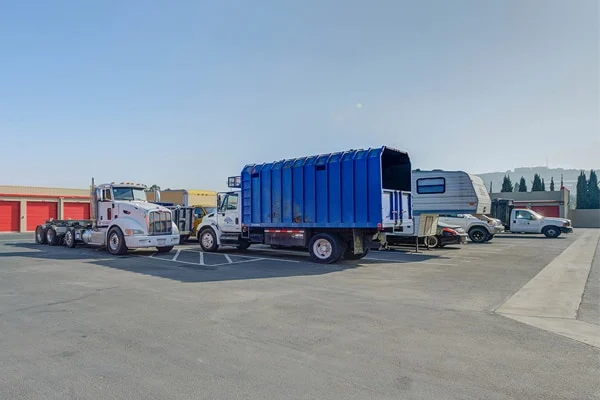 Outdoor Parking —Outdoor parking spaces vary from location to location. Many facilities have designated RV parking. These parking spaces can accommodate nearly any size of RV, motorhome, camper, trailer and large boats. Outdoor parking spaces do expose your vehicle to the elements, which you may need to consider.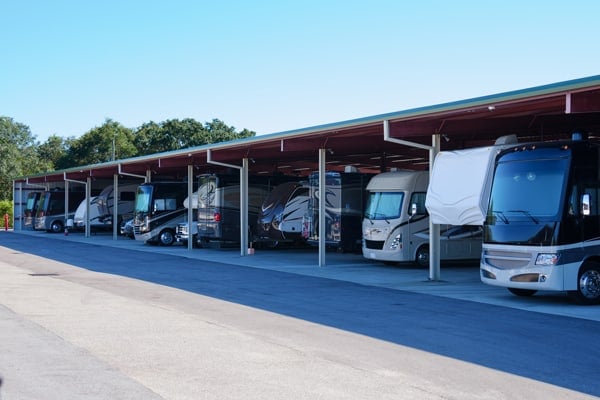 Covered Storage —Covered storage is an option in between indoor and outdoor storage. These spaces feature a protective roof that blocks your vehicle from the sun, rain, snow and other elements. These spaces can fit larger vehicles than indoor units and are available up to 40 feet in length at certain locations.
Find an SPS Location
SPS makes it easy to find boat and RV storage near you. RV and boat storage options vary at the following locations, but all include the 5-star service you can expect from SPS.
Security Public Storage – City of Industry, CA
Security Public Storage – Fairfield, CA
Security Public Storage – Huntington Beach, CA
Security Public Storage – Modesto, CA on McHenry Ave.
Security Public Storage – Riverbank, CA
Security Public Storage – Roseville, CA on Galleria Blvd.
Security Public Storage – Sacramento, CA on Fruitridge Rd.
Security Public Storage – Salinas, CA
Security Public Storage – Sparks, NV
Do you need more time to decide? Read the Top 10 Questions To Ask Before Renting A Storage Unit.