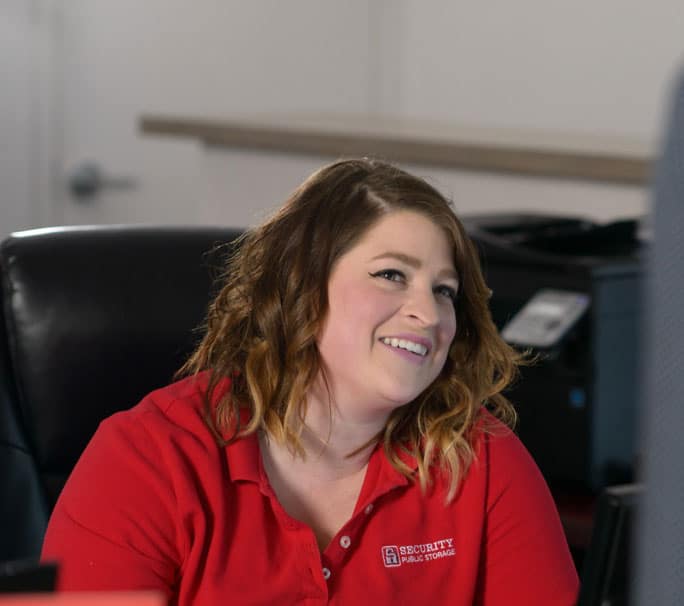 Who We Are
Security Public Storage is a family-owned and operated self-storage company with 50 facilities located in California, Oregon, Nevada, Maryland and Virginia. Since we launched our first self-storage operation in 1983, we have become an industry leader by delivering the highest quality self-storage service available. Our business is built on the strong foundation of unparalleled customer service. We are proud of our reputation as the trusted source for secure storage and a stress-free storage rental experience for our customers.
What We Stand For
We are committed to inclusion, tolerance, equality and justice for all.
Social justice and equal rights are foundational principles for us, and we strive to live and act on those values every single day—in how we treat each other and our customers, and how we act as forces for good in our communities. We know it's not enough to "talk the talk", and that to "walk the walk" we have to hold our values top-of-mind every single day.
We will continue to work towards achieving the more just and equitable world we envision. We encourage every member of the SPS team to remain aware and well informed about what is happening in the world around us and, in particular, the issues in our local communities, through listening, reading, watching and openly sharing ideas.
We know we can always do better. United by our common goal of a more perfect union, we look forward to sharing and celebrating our progress as we evolve and grow to achieve these ideals better in ever greater ways.
Thousands of 5-star Reviews

Security and managers live in... place is clean I've been renting there already going on 8 years. Staff are awesome.... thanks biG.
Biker G. on
Yellow Pages
Jan 23, 2021
Mucho Bueno estorage. I would higly recomienda this place
Smchavez Bedoya on
Facebook
Jan 23, 2021

The staff is awesome! This is my second time using security public storage, I love how clean the place is & the safe feeling I get knowing my stuff is safe!
Ashley Medina on
Google
Jan 23, 2021
Secure Your Unit Today
Looking for a storage unit near you?
See which storage units and special discounts are available.